Primergy Solar Completes 5 MW Solar Array for Holy Cross Energy in Pitkin County
Holy Cross Energy members will have access to locally generated renewable energy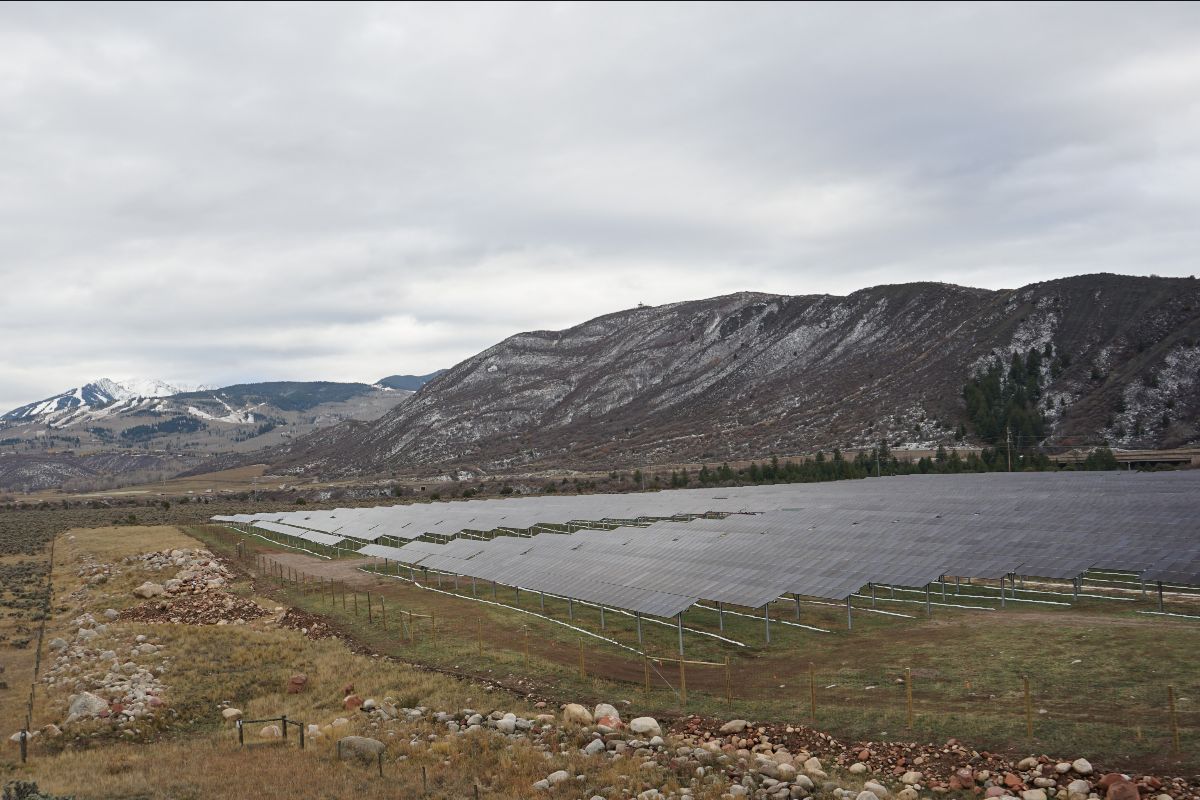 Glenwood Springs, Colorado, October 26, 2021 — Holy Cross Energy announced today that Primergy Solar, LLC (Primergy) completed construction on the Pitkin Solar Project, 5 MW, 35-acre solar installation in Pitkin County. The project is located in Woody Creek in the Roaring Fork Valley on land leased from the Aspen Consolidated Sanitation District (ACSD), which was previously used to dispose of treated wastewater. Energy from the project will be sold to Holy Cross Energy (HCE), an electric co-op serving almost 45, 000 members in Western Colorado, under a 25-year power purchase agreement. The plant is expected to generate enough electricity to power about 900 homes beginning at the end of October.
"The completion of the Pitkin Solar Project is an important step on our Journey to 100% clean energy plan for our members," said Bryan Hannegan, President and CEO of Holy Cross Energy. "We very much appreciate the efforts made by Primergy to work with Pitkin County to minimize the impact to the local community from the construction of this new source of clean and resilient energy for the upper Roaring Fork Valley."
Primergy completed development, oversaw construction and will operate the plant. The project was originally slated to have 18,000 cubic yards of civil work and a 20-foot berm constructed, but the Primergy team was able to eliminate these elements by utilizing its responsible and efficient construction processes, and low-touch land-management. Primergy installed the project without having to grade the site and minimized environmental impacts.
"Primergy Solar is extremely knowledgeable and resourceful – even using local contractors when appropriate – and they have been a seamless partner for the Pitkin County solar project," said Pitkin County Commissioner Greg Poschman. "We appreciated the team's attention to detail, dedication and are pleased to offer our residents the ability to purchase clean electricity."
The Pitkin Solar Project is located under a flight path near the Aspen Airport, which posed unique site challenges including landscape requirements and glare concerns. There are approximately 13,700 solar panels and Primergy selected advanced and innovative solar products to help maximize the project's energy production including bifacial panels and tracking systems. The panels are also black to cut down on reflected light for both planes flying over and for neighbors.
"In Pitkin County, as with all our projects, we chart out the most responsible path toward clean power to make communities more resilient and sustainable. Our ability to deliver is not based on chance, but rigor and an obsessive focus on process," said CEO Ty Daul. "We are proud of the lasting partnerships we've created with local community members and energy buyers. When Primergy manages a project, you can trust it will be done in a timely, precise, and thoughtful way."
In addition to the completion of the project, Primergy closed on tax-equity financing from Regions Bank. Regions Bank will help Primergy navigate the increasingly dynamic tax equity landscape, deliver expertise in an evolving clean energy market and provide efficient capital solutions. With the Pitkin Solar Project financing in place, Primergy expects to exponentially expand its clean energy platform over the coming months.
Learn more about HCE's 100×30 plan
###
About HCE
Founded in 1939, Holy Cross Energy is a not-for-profit rural electric cooperative that provides safe, reliable, affordable and sustainable energy and services that improve the quality of life for more than 44,500 members and their communities in Western Colorado. Committed to leading the responsible transition to a clean energy future, HCE was named the 2020 Electric Cooperative of the Year by the Smart Electric Power Alliance for their work in clean energy.
About Primergy Solar
Primergy Solar, LLC is a developer, owner and operator focused on both distributed and utility scale solar PV and battery storage projects with headquarters and home offices mainly located along the West Coast. It's the primary investment platform for Quinbrook
Infrastructure Partners' solar and solar plus energy storage activities in North America.