2020 Board of Directors Election
Together, we can lead the responsible transition to a clean energy future
Meet the candidates
This year, eight candidates are running for Board seats in the Western and Northern Districts. The following candidate profiles have been provided by the candidates. Ballots for this election will be mailed to all current HCE members in May. Members will vote by mail. Ballots must be received on or before Tuesday, June 2, 2020, by 5:00 p.m.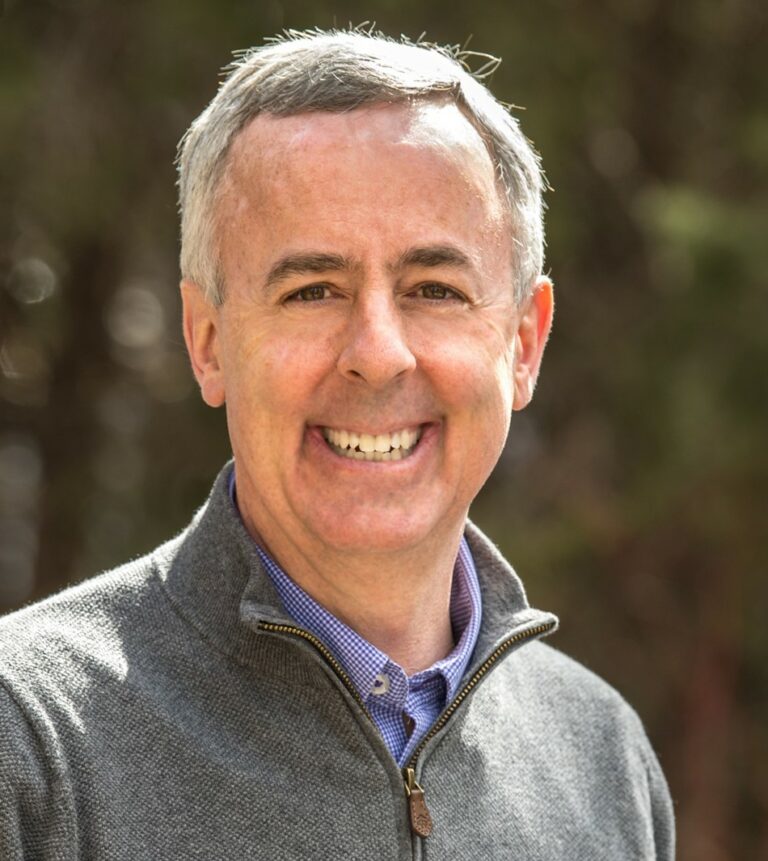 Dave Campbell
Northern District – Vail
The generation and delivery of our electricity is possibly the single most significant factor for the future of our local region, and the global environment overall.
The leadership of Holy Cross has done a great job in setting and exceeding ambitious goals (like the 70/70/30 agenda and the recent deal with Guzman Energy), and I believe those kinds of meaningful advances can, and must, continue. With the challenges presented by the recent Corona virus, our regular operations, and our ongoing carbon reduction goals, there is a lot to be done, but I am confident we can help our members recover economically and still achieve our renewable targets. There are truly exciting and better days ahead.
Our current board has a wide range of experience with planning, engineering, business, and sustainability skills all well represented. I believe I can add to that with over 27 years of experience in negotiating ranch and resort real estate, land use and water rights as well as BLM and forest service leases. I am also currently serving in my second term on the Town of Vail's design review board evaluating plans and future growth. I am well versed in difficult negotiations, budgets and long-range planning, and I genuinely understand the concerns of our local businesses and towns. As a husband and father of two, I am also keenly aware of our larger responsibilities: to grow sustainably, preserving our mountain environment and trying to keep life in our valley affordable.
With your vote I will work to advance us all towards a responsible, clean and carbon neutral future, ensuring our communities remain a great place to live for generations to come. Please feel free to contact me with any questions or feedback at Campbell4HCE@gmail.com
Tom Ruemmler
Northern District – Avon
Key issues in this Valley are housing and global warming. Housing, including utility costs, must be kept affordable. Rising temperatures can decrease snow levels and are threatening property values and jobs associated with winter conditions. With my experience I believe I can help address these issues.
In 1973 I proposed one of the first energy efficient, solar subdivisions. I have designed and built net zero energy use, healthy homes. In homes I occupied I have proactively diverted over 750,000 lbs. of carbon dioxide from the atmosphere. I drive environmentally friendly electric cars that are cost effective.
I have always been interested in doing things better, faster and more cost effectively. I owned a consulting firm that helped businesses become more efficient and customer friendly.
I believe in hearing all sides of issues and then making unbiased, logical decisions.
I am deeply interested in the well-being of all citizens. For example, after researching carbon monoxide testing methods I suggested changes to Eagle River Fire Chief, Karl Bauer. He then revised the testing procedures which will save lives. I also wrote an article for the Vail Daily outlining the proper selection and use of carbon monoxide detectors by homeowners.
I have several degrees. My background is diverse. I have developed residential real estate and have expertise in design, construction, mortgage banking, solar energy and green building. I have held solar contractor, general contractor and real estate licenses and owned a bank.
Please base your vote on qualifications and not name recognition.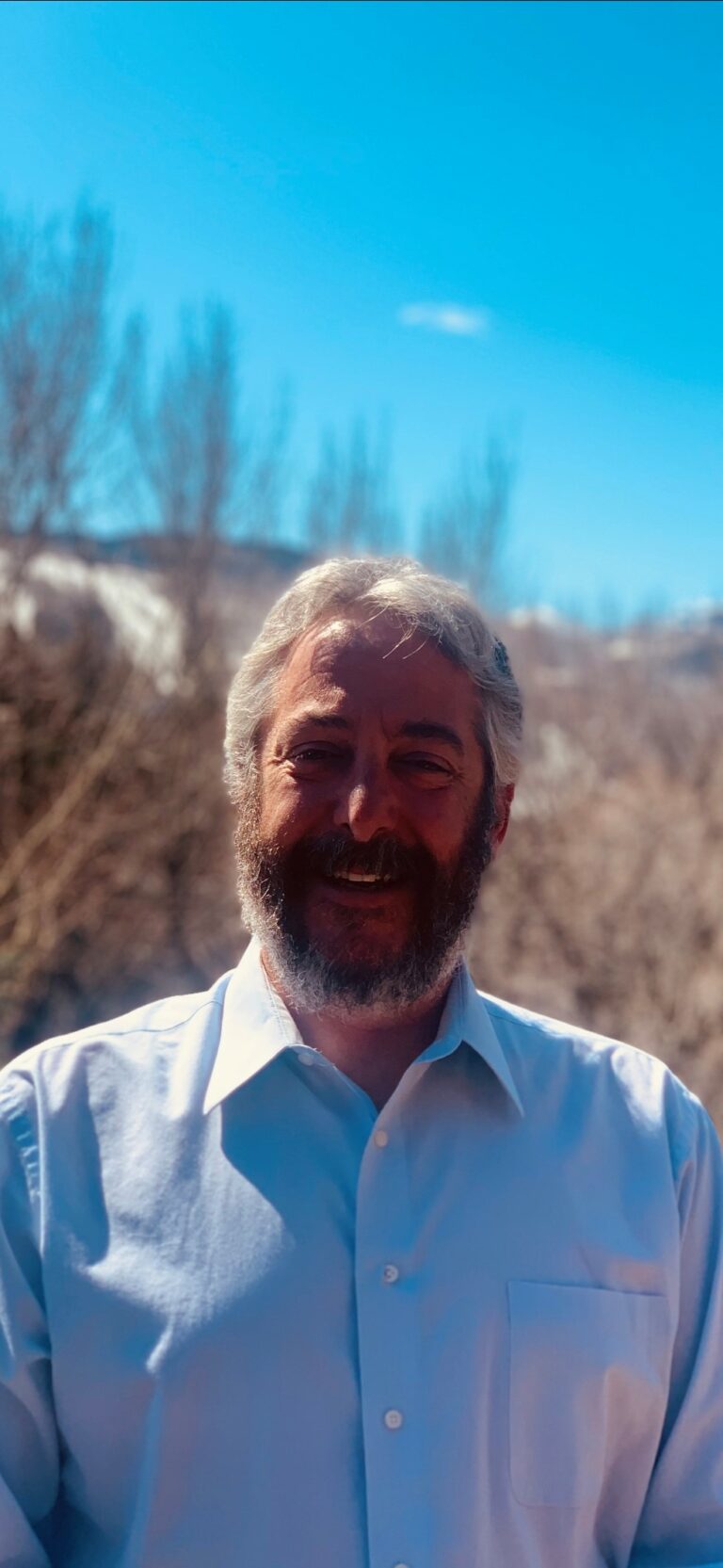 Tim Lipman
Northern District – Edwards
My name is Tim Lipman, and I have lived in the Vail Valley for thirty years. After visiting Vail throughout my childhood, I moved to Colorado at the age of 17 to study Ski Area Management at CMC in Leadville. Over the last 30 years, my time has been split between tree work and Snowmaking/Mountain Operations on Vail mountain. During my time at Vail, I supervised numerous construction projects, including Holy Cross infrastructure improvements.
I am an ISA certified arborist and a certified tree care safety professional. I am currently the owner/operator of Vail Valley Tree Service providing tree trimming and removal services to a variety of customers.
On my time off, I enjoy cooking, hiking with my wife and dog, and skiing and rafting in our local areas.
I recognize that HCE is an outstanding organization supported by an outstanding team.
I believe that with my background and skills, along with my commitment, I can contribute to the leadership of the HCE team. Together we can work towards the future of renewable
Patrick Tvarkunas
Northern District – Eagle
Holy Cross Energy is a member-owned electrical co-op founded in 1939 by hard-working, independent farmers and ranchers. These risk-taking bootstrappers found solutions to complex community problems by working together for a common goal. Fast forward to 2020. The corona virus crisis will pass, but already it has taught us that immense change is possible in a very short period of time. This crisis has also shown our dependence on modern technology.
Right now, we are conducting almost all of our business, education, social interaction and entertainment via an outdated and unreliable internet. The modern 100% renewable electric grid needs broadband connectivity to allow the thousands of individual solar arrays, batteries and electric vehicle chargers to all communicate seamlessly. Holy Cross already provides 99.9% reliable power at a price below the industry average. Contrast that with broadband internet service in the Eagle River Valley. A 2019 HCE survey has already shown overwhelming support for improved broadband. Private partners will be more cautious to invest in an even riskier post- Covid-19 economic atmosphere.
Now is the time to take lessons from those pioneering ranchers and farmers and invest in ourselves. Now is the time to support a vision of broadband for everyone so that we can create the more secure, pollution free power grid of the future. I look forward to the opportunity as a Director to empower our excellent Holy Cross staff and employees to continue the tradition of those early pioneers and work together to improve the lives of all members.
Larry Darien
Western District – Marble
As a second-generation Colorado native of the Crystal River valley, I have lived in Marble, Carbondale and Glenwood Springs as a rancher and home builder entrepreneur.
I currently reside in Marble, ranching 682 acres. As parent of two grown children, my objective is in contributing towards positive environmental decisions to ensure family and generations to come have the benefit of Colorado life and magnificent surroundings.
Working with the Holy Cross Board, my focus would include:
Strategic maintenance of Colorado's natural resources, focusing on impact reduction;
Maintaining reliable, economical energy for the Holy Cross community;
Community growth through conservation and renewable sources;
Options for State of the Art Technology for power generation efficiencies; and
Mitigation plans for Risk Management, where applicable, to avoid power line induced fires and/or rolling power brown outs.
Background
Knowledge of the Colorado back country, wildlife and ranch management (i.e., Forest Service, Colorado Parks and Wildlife, Municipalities and County Governments)
Designing and implementing ranch irrigation systems
General Contracting
Risk Mitigation in General Contracting
Sales in Coal Fired Power Plants to Excel Energy in Rocky Mountain Region
Micro Hydro, Wind, and Solar Power generation
With your vote, I would support leadership's and communities' efforts to provide safe, reliable and economical power. I would appreciate your vote and the opportunity to serve in this capacity.
Clem Kopf
Western District – Glenwood Springs
Incumbent Director
Credentialed Cooperative Director (CCD) Certificate
Member since 1996 – Western District
Kopf is an electrical engineer, with a bachelor of science in electrical engineering and served in the U.S. Army.
Kopf was the chief engineer of Holy Cross Energy (1970-1975) and consulting electrical engineer for the Alpine events site for three Winter Olympic Games (1988, 2002, and 2010). I am a lifelong member of the Sierra Club, Environmental Defense Fund, and the Crystal River Valley Environmental Protection Association.
My public service has been as the Chairman of the Colorado Air Quality Control Commission for 11 years, a member of the Garfield County Board of Review, the Glenwood Springs Fire Department, and the Glenwood Springs High School Basketball Referees Association. I installed 37 panels (10kW) of solar electric energy on my home in 2014.
My goal as board member is to fulfill HCE's mission statement "to provide its members with the best possible services at a reasonable and competitive cost consistent with sound business and environmental practices".
Thank you for your consideration.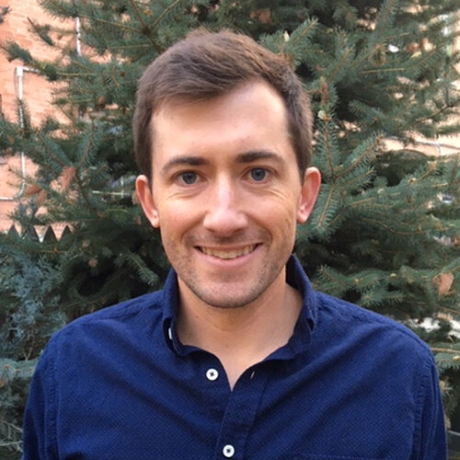 Alex Degolia
Western District – Carbondale
In an era when much feels beyond our control, it's refreshing to have the kind of direct local democracy our Holy Cross Energy cooperative provides. Through this process, we can shape where our power comes from and what it costs by ensuring our cooperative leadership promotes community, stewardship, and innovation.
I'm Alex DeGolia, and I am asking you for the opportunity to champion these values on the Holy Cross board to help create the utility of the future – one that can simultaneously expand access to affordable, clean, and reliable energy, promote economic development, and tackle climate change.
I worked as a natural resources policy staffer in the Obama White House, am a wilderness instructor for the National Outdoor Leadership School (NOLS), hold a PhD in environmental management, and am currently deputy director of the Carbondale-based Catena Foundation, where I support clean energy transitions in the West. I volunteer as a tutor with English in Action in El Jebel and serve on the board of the Thompson Divide Coalition.
Holy Cross is much more than an electricity supplier. It's an engine of economic development and job growth, a nexus for technological development, and a vital platform for a new generation of cleaner and cheaper energy technologies that can make our region a national leader.
We deserve representatives with the vision to take advantage of the current energy transition while keeping costs low for small businesses and families. I'd be honored to be your voice for those values on the board.
Angela Plummer
Western District – Glenwood Springs
Infrastructure safety issues need local oversight. This statement might seem obvious. However, as a utility consultant/contractor for almost 10 years, I've seen firsthand how aggressive policy leads to hasty business decisions, resulting in devastating downstream impacts.
I started my career in renewable generation working for a utility in a state with aggressive mandates for renewable generation. What I witnessed is that when energy policies get drafted by state legislatures, engineers are rarely in the conversation and electric linemen are never represented. These policies get handed down to the utilities who create business practices. Often these business practices focus on avoidance of penalties and preserving the benefits to shareholders with little regarding to maintaining the practices to ensure local safety.
Recently, there has been a move to consolidate energy transactions from electric generators from wider regional areas. This makes sense due to the nature of renewable generation. However, consolidating infrastructure upgrades and maintenance does not. This practice is trending with some utilities and municipalities. Essentially, this takes the issue of infrastructure safety and moves into the hands of people who never see the physical poles, lines, and substations in which they are charged. This is dangerous. I don't want that to happen here.
Professionally, I've worked for an utility and am currently a renewable generation consultant working with developers navigating policies and procedures. As a board member, I want to be the first line of defense against unsound safety practices while maintaining sound financial, environmental and reliability practices.
One Director from the Northern District. The Northern District is the general area east of Glenwood Canyon along the I-70 corridor to Vail Pass, including Gypsum, Eagle, Edwards, Avon and Vail.
One Director from the Western District. The Western District is the general area west of Glenwood along the I-70 corridor – New Castle to Parachute area.
Not sure what your district is? Give us a call, we're happy to help 970.945.5491
It is important to review HCE's Bylaws and the corporate policy regarding Voting and Elections prior to applying. Both documents can be found in our bylaws. Our bylaws can be found at holycross.com/bylaws/ and our policies are located at holycross.com/policies/. The following is an overview of board member qualifications, time commitments, responsibilities and compensation. The overview can also be viewed or downloaded via PDF.
The HCE Bylaws, Article IV, Directors, Section 2 addresses director qualifications in detail.  Please review the bylaws and, specifically, this section carefully. A director candidate must comply with many general qualifications/requirements including:
You must be a member of HCE for at least two years prior to election as a director.
A director must permanently reside and use electric energy provided by HCE at a residence within the director district from which you are nominated.
Attend at least 10 of the 12 monthly meetings of directors within any 12-month period.
Once becoming a director, obtain a Credentialed Cooperative Director (CCD) designation within three years of becoming a director. The CCD program is a basic, five-day training/educational program for new directors, provided through our national trade organization.  The CCD classes can be taken one day at a time or all five at once at locations within the United States.
Once you are elected as a director, you are expected to:
Attend 12 regular, monthly board meetings, usually scheduled on the third Wednesday of each month starting at 9 am. Meetings sometimes last six or more hours. Approximately eight of the meetings take place at the HCE Headquarters facility in Glenwood Springs with four meetings, one each quarter, held at HCE's Cooley Mesa facility near Gypsum.
Prior to each board meeting, each director receives an electronic board meeting packet containing a meeting agenda, financial reports, staff reports and accompanying information. Directors are expected to prepare for each board meeting by reviewing the information contained in the packet.
Attend the annual meeting, usually held in June on a weekday starting around 5 pm. The location of the annual meeting alternates between the Eagle and Roaring Fork river valleys.
Participate in committee assignments. Committees usually meet once per month for three hours or so.  Scheduling and location is up to the Committee chairman and have been held in Glenwood Springs, Gypsum and the HCE Avon facility, as well as through a web-access platform.
Directors have the opportunity to attend educational programs as well as State and National trade association meetings. Many of which are two to three days in length and require travel and lodging.
Directors also may wish to attend or participate in consumer/member related meetings and events within HCE's service territory.
Being a board member of an organization with annual revenues exceeding $135 million, employing 157 employees and providing an essential service to nearly 60,000 locations over 3,000 miles of electric line is a significant responsibility involving:
A fiduciary duty to act in good faith, exercise care and act in the best interest of HCE.
Setting the organization's mission and purpose, engaging in strategic planning, selecting and supervising the chief executive officer, selecting a corporate attorney and overseeing an annual financial audit.
Review, monitor and report to the membership regarding critical operating and financial performance.
Provide oversight, adopt policies, monitor compliance with legal and regulatory requirements and ensure adequate internal controls.
Act in a professional manner and exercise confidentiality.
Develop as a director through educational and training opportunities.
Each member of the Board of Directors receives compensation for their involvement with and time spent carrying out their duties as directors. Generally, the compensation is as follows:
A monthly fee of $1,000.
A fee for attending board meetings, committee meetings, the annual meeting, educational or training programs, etc. of $500 for each full day and $250 for each half day.
Reimbursement for mileage, at the IRS rate, for travel to and from board meetings, committee meetings, the annual meeting, educational/training programs, etc.
Reimbursement for registration fees, lodging, travel, meals, etc., for attending approved meetings and events.
Candidates should refrain from using Holy Cross Energy's logo in campaign materials to avoid any confusion amongst our membership.  The Holy Cross Energy staff and Board do not make endorsements of specific candidates during the membership election process.
This general overview only covers the high points of some of the components of being a Director of Holy Cross Energy.  Should you have any questions, please contact Jenna Weatherred at 970-947-5470 for more information.
How to run for a board seat
Get 15 member signatures electronically
Complete the Self Nomination Form below. HCE will create a webpage with an online petition for HCE members, who reside in your territory, to sign in support of your nomination. A link to your online petition page will be emailed to you within 2 business days after you complete the Self Nomination Form below. You can then email the provided link to other members living in your district and ask for their support by signing your online petition.
Verify your 15 signatures
Once you have collected your signatures, please email Jenna Weatherred at 
jweatherred@holycross.com
. She will then verify your collected signatures to make sure that you have 15 members' signatures. It is a good idea to do this before the deadline so that you can collect more signatures if needed.
If you have any questions about this process, please do not hesitate to call Jenna directly at 970.947.5470.
Deadline to submit petition signatures
Petition signatures must be submitted and verified by April 10, 2020.
We will send additional documentation for you to sign, including an authorization for a background check, and certification for compliance (verifying your qualifications to run for director)
Campaign and vote
HCE members elect their board of directors by secret ballot at the Annual Meeting of Members held each summer or by mail in vote. Board members are elected from the membership, by the membership. The next Annual Meeting will be held on June 3, 2020.