Level 2 home charging made simple
Our goal is to make the entire process of installing and servicing your new home charging station as seamless and effortless as possible. Since the majority of charging happens at home, we want you to charge faster and smarter.
HOW IT WORKS
We give you a ChargePoint Home Level 2 EV charger (up to two chargers if you have two EVs)
You hire an electrician of your choice to install the charger
You can either pay your electrician for the installation, or have us cover your upfront costs and spread it over 3 years on your electric bill
You have 60 days to install and activate your charger and join the Holy Cross EV network from the date you pick up the charger. If you do not complete all steps within 60 days, you will be charged $650 for the charger on your next electric bill.
WHO CAN APPLY
The program is exclusively for residential members. Your HCE account needs to be in good standing (no more than 2 delinquent payments in 12 months). Limit two per residential member. Members who receive an electric vehicle charger at no cost agree to enroll in HCE's Distribution Flexibility (DF) Tariff. The tariff allows HCE full operational control of the EVSE, per the program rules as outlined in the terms and conditions.
Need help installing your level 2 charger?
Check out our installation and contractor resources for support
What plug should I use?
Flex chargers have two different plug options, NEMA 6-50 (3-wire) and NEMA 14-50 (4-wire). Either option will work, and your electrician can help determine what's best or which receptacle is already installed in your home. You may prefer NEMA 6-50 because it does not require an additional neutral wire, which may slightly reduce installation cost compared to NEMA 14-50. Outside of EV charging, NEMA 6-50 outlets are commonly used with welders and NEMA 14-50 outlets are commonly used with electric ovens or recreational vehicles.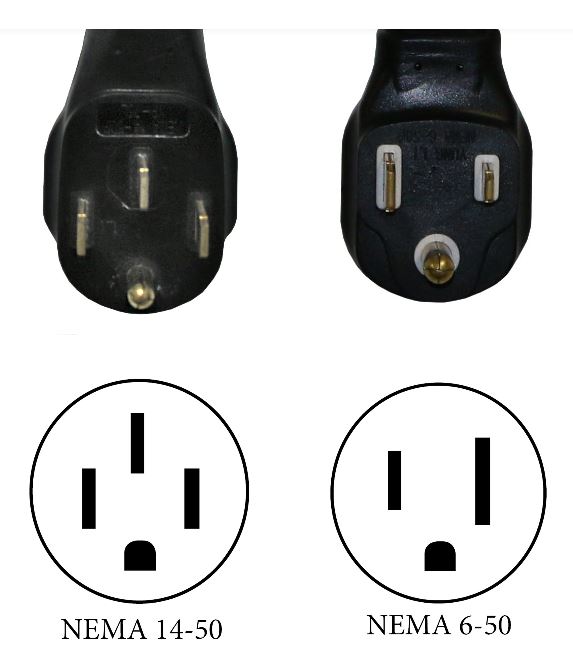 Level 2 charging Installation
Federal tax credit on EV charging equipment
You may be eligible for a Federal tax credit for installation of an electric vehicle charger.
The Case for Electric Vehicles
Electric Vehicles are taking over. A short video by Joel Dyar, filmed at the Experience Electric Road Show event hosted by CLEER and Western Colorado Alliance
Chargers for condos, apartments and renters
Working with property managers is the first step to bringing EV charging to reserved or shared parking spaces. Start the conversation with your property manager and get in touch with us. We will work with them to evaluate and provide the ideal charging solution for their property.
Renewable energy
Our Renewable Energy Purchase Program is an easy and affordable way to power your home or business with Colorado produced solar, wind and hydro power.
Community Solar
Get the benefits of solar ownership without the research, construction and maintenance of a stand-alone system.