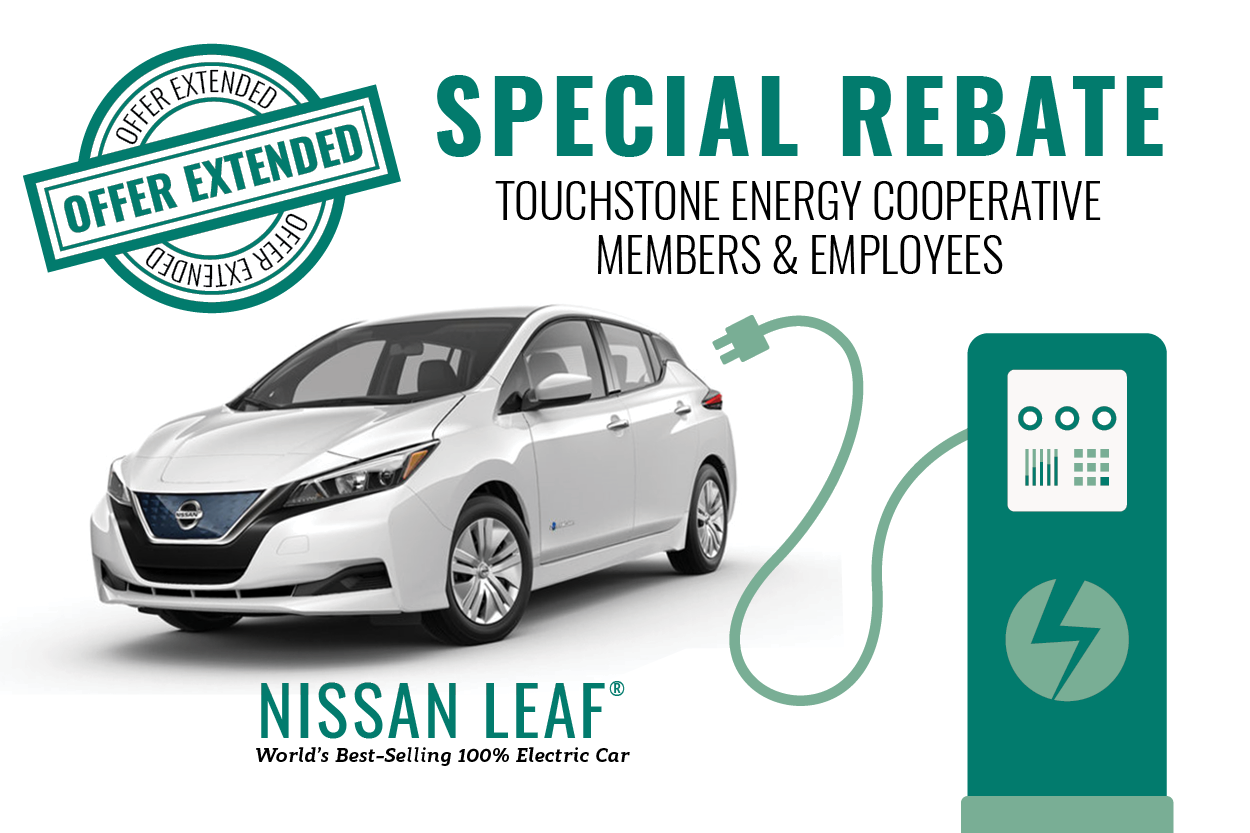 HCE members and employees are eligible for a special limited time only rebate on the purchase of a Nissan Leaf EV!
As a Touchstone Energy Cooperative, all HCE members and employees can take advantage of a fleet or individual purchase of the All-New NISSAN LEAF®, the World's Best-Selling 100% Electric Car.
A $3,500 special rebate is available on the 40 kWh model NISSAN LEAF and a new $2,500 rebate is available on the 226 mile range, 62 kWh, ePlus model. This offer can be combined with the $7,500 Federal EV Tax Credit to provide you with savings up to $11,000 on your purchase of a new NISSAN Leaf®.
Simply print this flyer and bring your electric bill and/or proof of cooperative employment, to your local NISSAN Dealer and you can become eligible to use the special Fleet Certification Code to obtain your special rebate.  Please see eligibility requirements for more details.
This offer expires July 1, 2019!