What plug should I use?
Flex chargers have two different plug options, NEMA 6-50 (3-wire) and NEMA 14-50 (4-wire). Either option will work, and your electrician can help determine what's best or which receptacle is already installed in your home. You may prefer NEMA 6-50 because it does not require an additional neutral wire, which may slightly reduce installation cost compared to NEMA 14-50. Outside of EV charging, NEMA 6-50 outlets are commonly used with welders and NEMA 14-50 outlets are commonly used with electric ovens or recreational vehicles.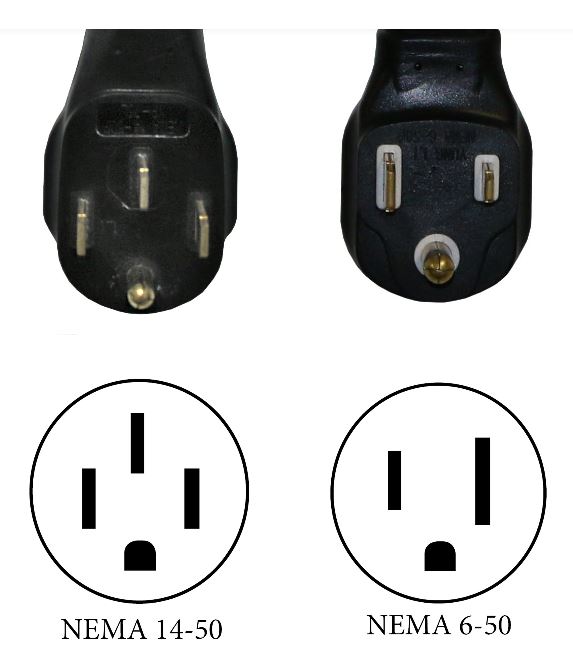 Step-by-step guides
Already approved to participate in the program but don't know what to do next? Use our step-by-step guides to get started.
The contractor or member can pick up the charger at either our Glenwood Springs or Avon office (location specified on the application). Please provide your reference code, which can be found on applicants approval letter, at the time of pick-up.
Submit an invoice
Invoices should only be sent to HCE if you are installing an EV charger for a member that is participating in the service agreement program.
Contractors should only include work directly related to installation of the charger.
Invoice may not exceed $3,000 per charger.
Submit a certificate of liability from your insurance company.
Be sure to include a valid mailing address where we can send the check.
How to activate ChargePoint Home
Turn on Bluetooth and WiFi on your phone. (Stand close to Home to make sure you can connect.)
Open the ChargePoint app. On the main menu, click "Home Charger."
Select "Set Up Home Charger" from the Home Charger screen.
Select "Activate" and follow the instructions in the app.
Connect to Holy Cross Energy's EV Network (from your mobile device, click here)
That's it! Once you activate Home, you can schedule charging, start sessions remotely, set reminders so you never forget to charge and track all your charging in one place as outlined above. You'll also be able to update your station remotely with any software upgrades, so you always have the latest features. And all of those features come in a single sleek and slim package.
Need more information? See ChargePoint resource for installation
Connect to HCE's EV Charging Network
Connect to our eVIP charging network to receive special offers and notifications as new charging stations become available near you. From your mobile device, click the Join eVIP button to get started. Step-by-step instructions (pdf)